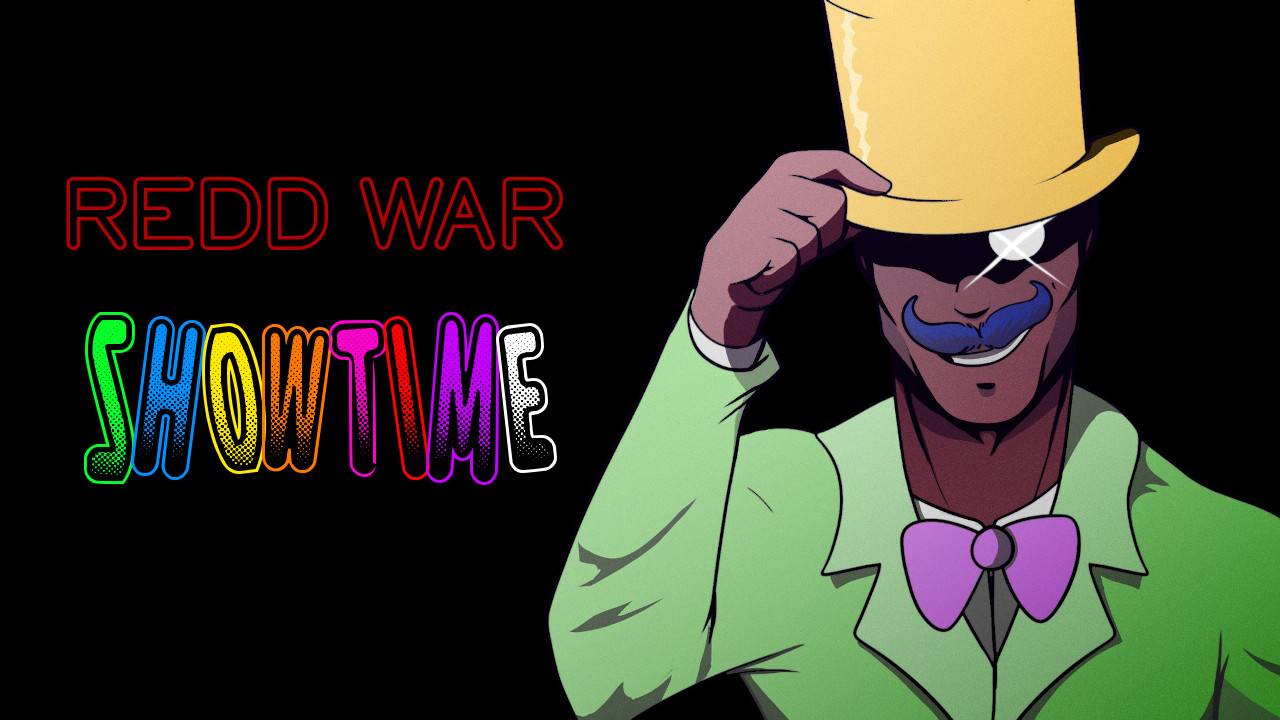 REDD War: Showtime
A downloadable visual novel for Windows, macOS, Linux, and Android
This visual novel contains graphic violence and strong language and is intended for mature audiences.
In this heart-racing, blood-spewing sequel to the NaNoRenO 2019 entry, the REDD War is back with a longer story, custom artwork, story-affecting choices, and more!
Beloved children's entertainer Mr. Sprinkles is hosting a live show where all the parents will be participating in games for the audience's enjoyment! Unfortunately, this show is being held during the REDD War, an event where creatures like Mr. Sprinkles are free to be their bloodthirsty selves, and he certainly plans to take advantage of it. You have 12 hours to survive this madman's show; can you succeed? No matter what choices you make, this will be a show that nobody will ever forget!
Credits
Writing and Development - Cole Goodrich
Story - Cole Goodrich and SlightlySimple
Character Art - HazardSquare
Background Art - Mattyd
Music - Eric Matyas and Cole Goodrich
Sound Effects - freesound.org and Cole Goodrich
Vocals - perennial_28 and Cole Goodrich
© 2019 Good Tales

Download
Click download now to get access to the following files:
REDD War: Showtime
109 MB
REDD War: Showtime
114 MB